Save the Date

Save the date for the 4th annual "Lions Run for Hope".
Sunday, September 24th, 2017, at 8:00 a.m.
Click the registration link in the menu to register online today!
Check out our Event Sponsors page if you are interested in sponsoring the 2017 "Lions Run for Hope".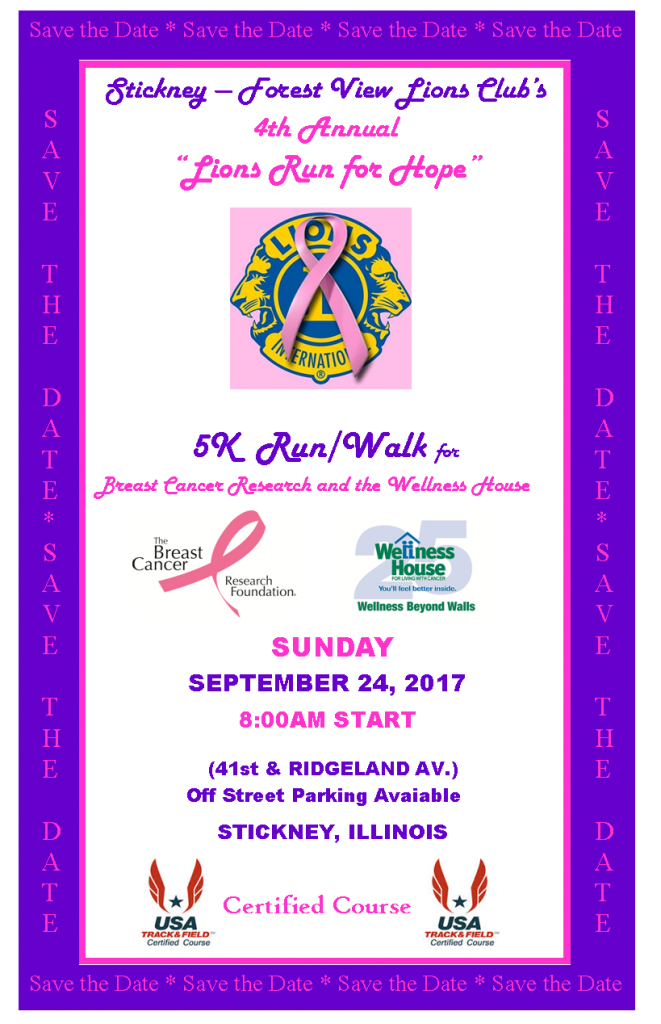 If you would like to take part in a "couch to 5K" training program to prepare for the Lions Run for Hope 5K,  the Stickney-Forest View Public Library will be offering a training program again this summer.  They will have an information session about the program on Monday, July 10th, at 5 p.m. and for those who register and sign a waiver the training will begin on Monday, July 17th. To register for the information session, click here.